ONLINE COURSES AT SCUOLA TOSCANA
Tailor made courses: whether you want to start studying Italian, get to know or perfect the grammar, become more fluent or simply develop your conversational skills, we offer a range of flexible and personalised online courses to suit your unique style of learning.
Whenever you want
Our specialized teachers are available from 8.00 to 20.00 Italian Time (GMT+1), from Monday to Saturday, every day of the year. You decide your schedule!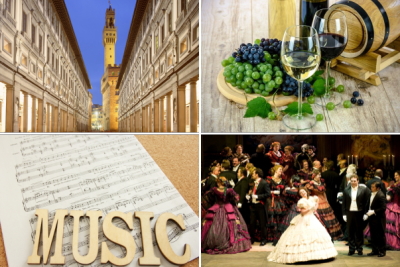 The way you want
You can choose to take lessons of 30 or 60 minutes, every day, twice a week, once a month… set the first lesson and then decide, customize your course together with your teacher!
With whomever you want
If you have already been to scuolatoscana you can continue your studies with your favorite teacher! Moreover, at scuolatoscana we have teachers specialized in business, music, art history, literature...


scuolatoscana has been offering online courses for more than 10 years: our expert teachers make every effort to ensure that you reach your goals in an enjoyable way and that your lessons are interactive and relevant to everyday life.
PRICES
Included in every package: entrance evaluation test (if not beginner), original materials of Scuola Toscana, certificate at the end of the course.
10% discount for ex-students of scuolatoscana.
What levels are available?
All levels, from beginners up to perfecting. Conversation, guided conversation, conversation for specific needs, clinics; grammar at all levels. Courses for achieving the various levels of the European Language Portfolio, preparation for exams.
How do I get started?
It's easy: write us an email with your requests, tell us if you have already attended a course at scuolatoscana or in other schools, if you have already studied Italian, and what objectives you would like to achieve with the course. You will immediately receive a confirmation email with all the information you need, and we can start with the first lesson (there is also the possibility of taking a short trial lesson, of course)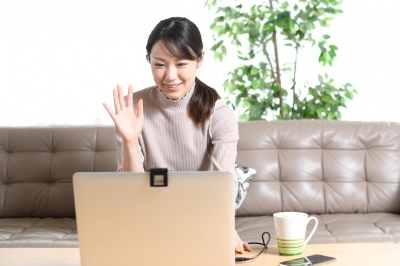 How long is the duration of each lesson?
As you wish! Do you only have 30 minutes a day during your office break? An hour a week on Thursday afternoon ? Do you need an everyday super-intensive course, to immerse yourself in the Italian language? As you prefer! You buy a package of hours that you can use whenever you want.
Which platform is utilized?
scuolatoscana mainly uses Skype and Zoom, but if you have a platform of your choice, we are ready to meet your requests!
How can I pay?
By credit card (name, card number, expiry date), bank transfer, paypal.
And if you still have any questions ... call us at +3905524483 or e-mail to us
Special 2023: CILS exams course: designed to prepare you for the Università di Siena CILS exam. As a result of the course you can expect to know how the different parts of the exam work, understand the strategies for getting a high score, be able to answer a wide range of examination questions effectively, improve your vocabulary and grammar.
・ONLINE ITALIAN LANGUAGE COURSES - Advanced solutions for Education, for Companies